Posted on
By Expert Brador Hiver
Posted in lupacanada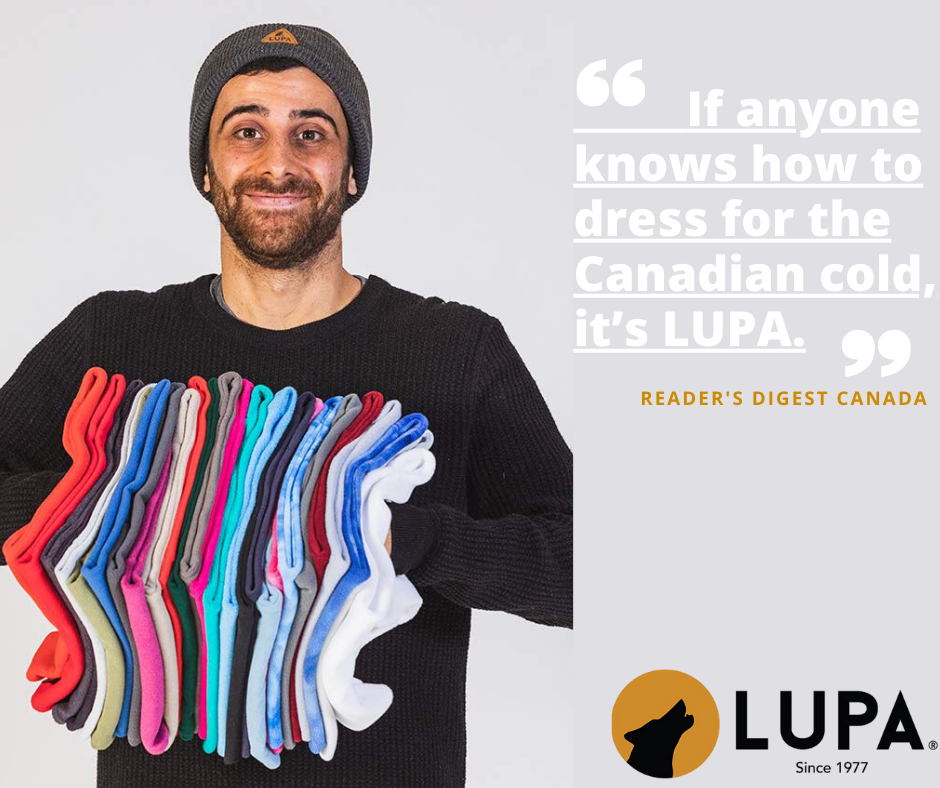 Here is an article published on October 5th by the renowned Reader's Digest Canada magazine.
Happy reading and great discovery!
Winter-Ready Accessories
Since it looks like we'll be spending a lot more time outside this winter (due to the higher risk of COVID-19 infection indoors), gear up with cold weather outerwear and accessories from this made-in-Montreal brand.
Since it was established in 1977, the family-owned Lupa has been designing essentials like ultra-warm headbands and beanies built to withstand those frigid Quebec winters.
Translation? If anyone knows how to dress for the Canadian cold, it's Lupa.
Link to the article : Reader's Digest Canada